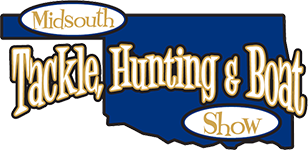 February 16th – 18th, 2018
Grove, OK
Grove Civic Center

Welcome to the MidSouth Tackle Hunting & Boat Show 2018
Presented By:
Gibson Bait Tackle and Marine
Your Local BassCat Dealer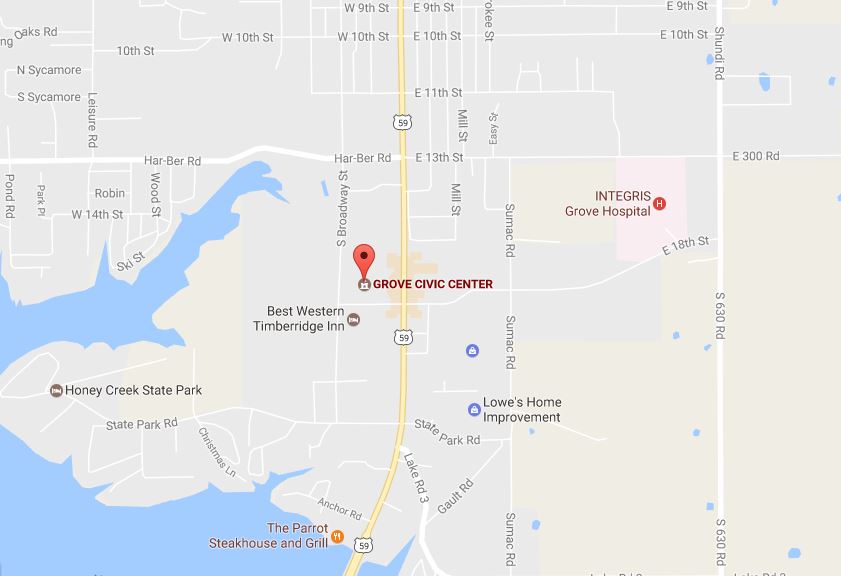 Welcome to the Mid-South Tackle, Hunting, & Boat Show!  This show is host to a variety of outdoor entertainment, products, and good family fun that everyone can enjoy.  The Grove show is Montgomery Productions longest running tackle and hunting expo to great state of Oklahoma. We are proud to bring our excited attendees an even better show this year.  Our expo has boats, fishing tackle, guides and outfitters, guns & knives, hunting gear & apparel, and much more.  We have activities and attractions for all ages like the kids fishing pond, fetch & fish dog jumping show, bow fishing, Texas rattle snake show, door prizes, etc. We also have outdoor and cowgirl apparel for women.  We cater to all demographics in order to provide a little something for everyone to have fun at our event. You will not find any other show with the variety we bring together under one roof!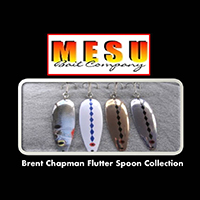 The #1 Wholesale & Retail Tackle & Hunting Event in Oklahoma  See the best prices of the year on:
Fishing Tackle Camping Supplies Bass Boats Guns Hunting Gear Knives
Guides/Outfitters Boat Accessories Antique Lures Custom Hand Poured Baits Custom Rods Deer Feeders
Outdoor Apparel Vehicles New Product Releases Electronics Camo Baby/Kids Clothes
Rustic Wear Leather Products Women's Apparel Calls Free Snuff Samples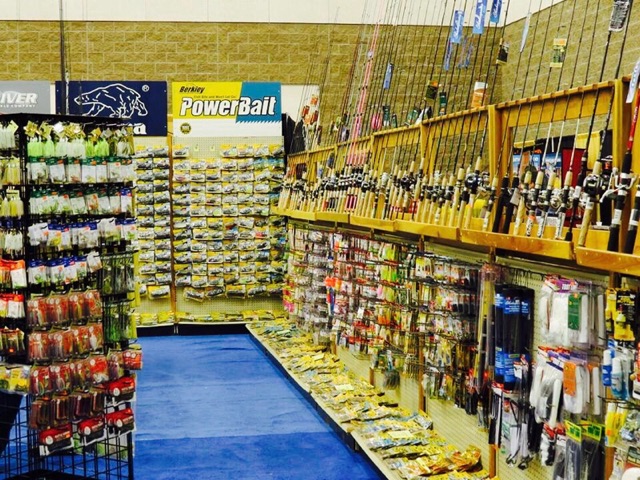 Bulk Tackle
Our show is host to the largest selection of discounted retail tackle than any other show in the state. If you are looking for great deals on fishing gear, then this is a show you won't want to miss.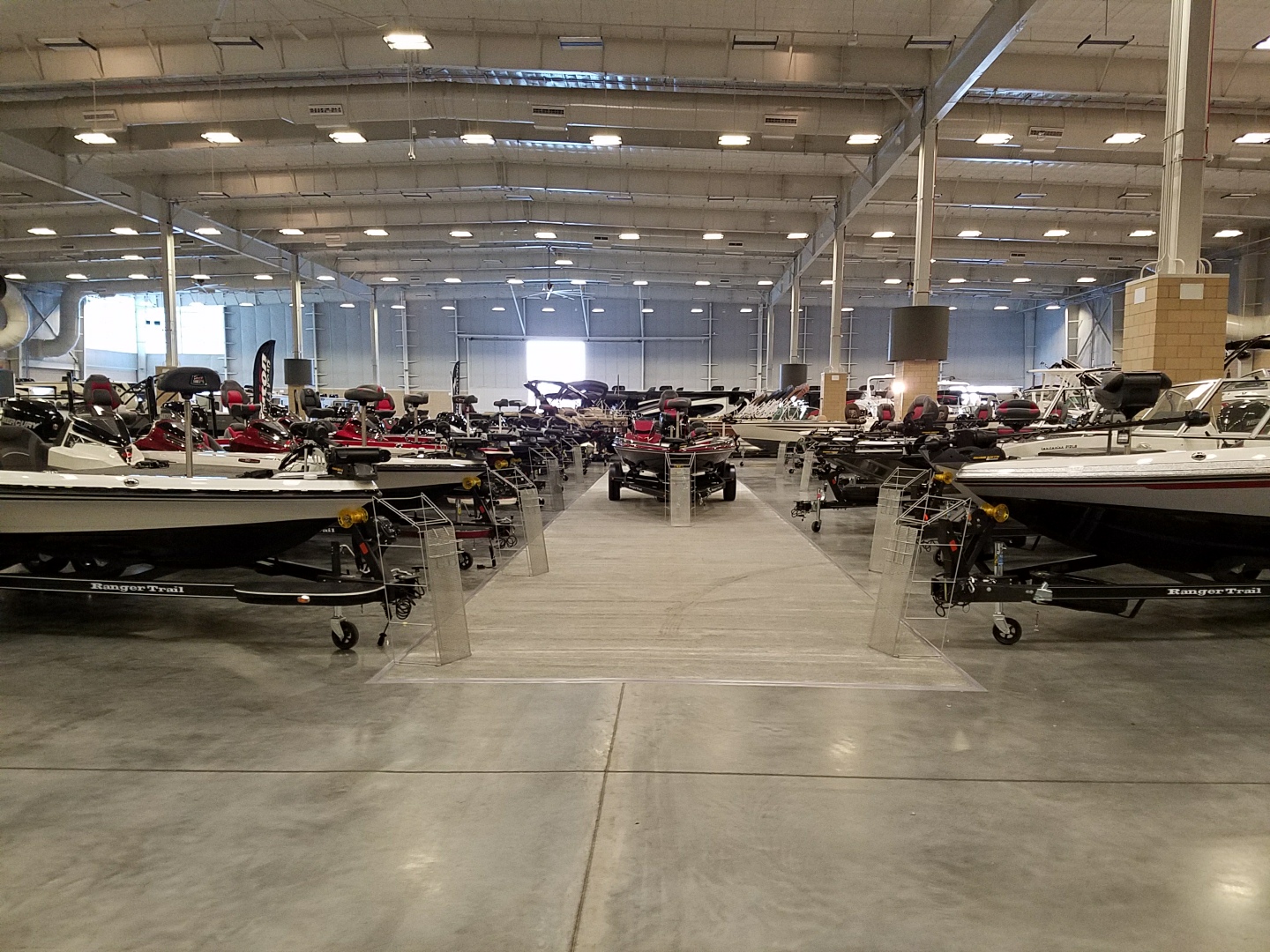 Boats, Boats, Boats!
We will have several big boat manufacturers including BassCat, Skeeter, Starcraft, Nitro, Tracker, and much more. If you looking for a new or used boat, then come out and talk to our dealers we have put together for you this year.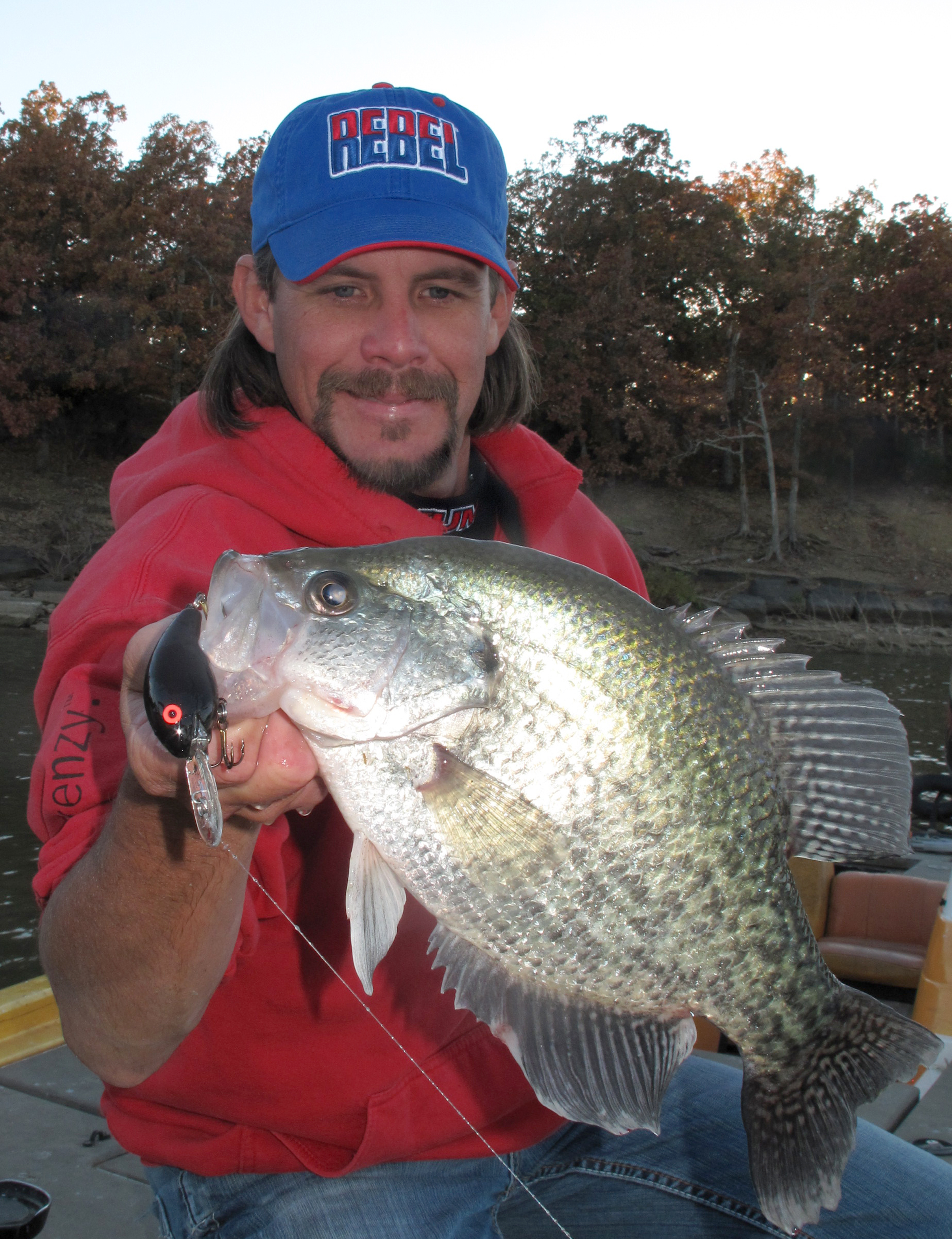 Seminars by the Pros
Come out and listen to seminars all day long by the pros.  You will hear a variety of fishing seminars for Bass, Crappie, Catfish, and Kayaks.  Your hunting seminars will be over Mule Deer, Elk, and Ducks.  Click below to see times for all seminars.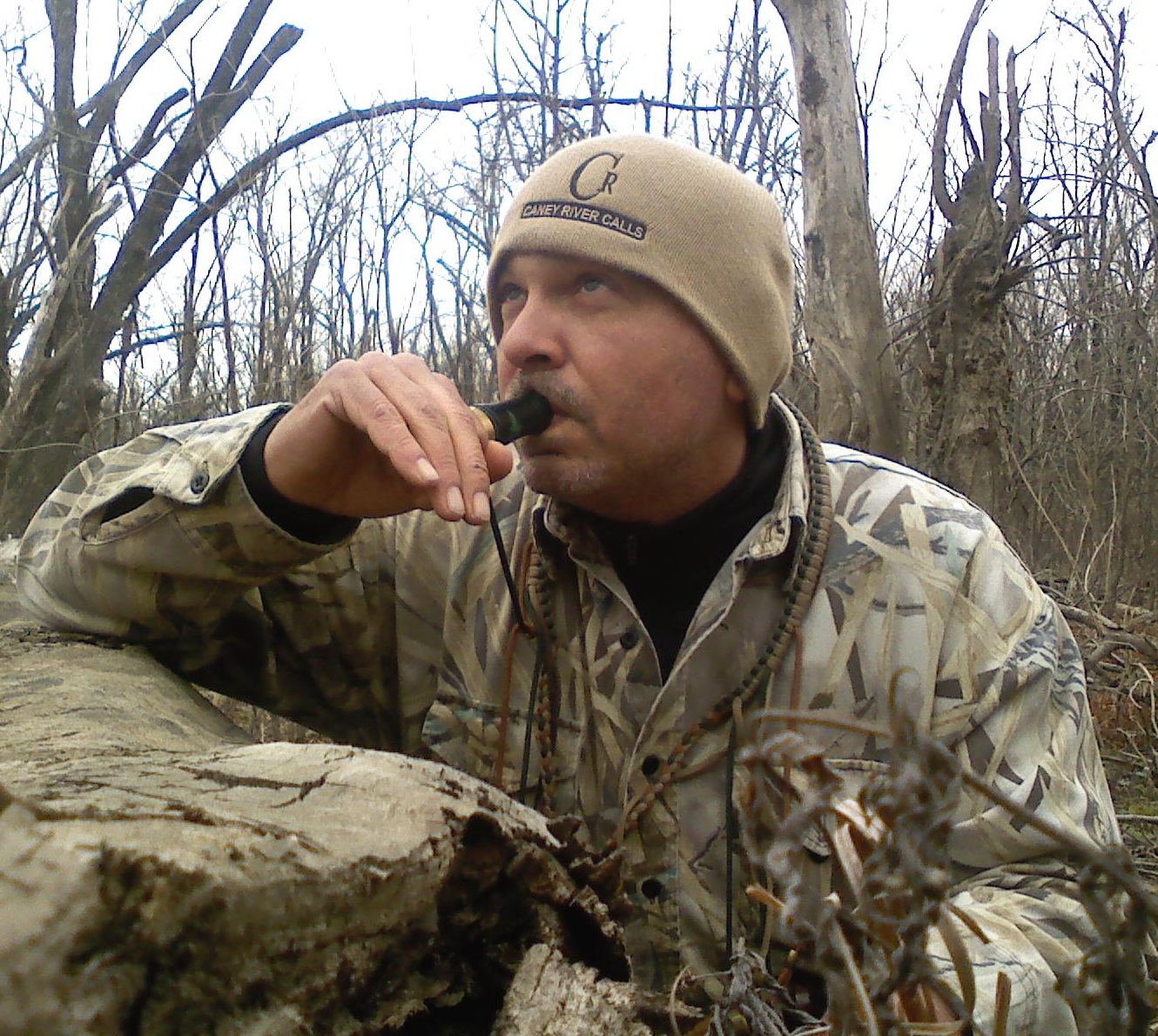 Oklahoma State Duck Calling Contest:
Starts 11am Saturday Feb 17th
1st Place = $500
1 Man Meat Contest:
Follows State Contest
1st Place = $300
2nd Place = $200
Entry Fee = $50 for each contest you want to participate in.
For more competition details please contact:
Mark Gottula – 918-232-1974 – markgottula@yahoo.com
Jamie Keith – 918-693-2785 – jkeithx4@yahoo.com
Whitetail Scoring Booth
Bring your whitetail deer mounts or antlers out to the show to get your trophy official stored Cycurtis, Pope and Young, and Boone and Crocket.  You can find the official scorers inside the Vanmar Outdoors booth.  Look for the big buck wall!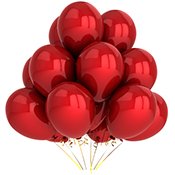 Bring the Kids!
Bring the kids out Friday Night for Kids Giveaway Night where the first 500 kids in the show starting at 6:00pm where select vendors with RED BALLOONS will have free fishing, hunting, and camping products to giveaway.  Look for the Red Balloons!
Bring the kids out to catch a fish in our traditional Trout Pond.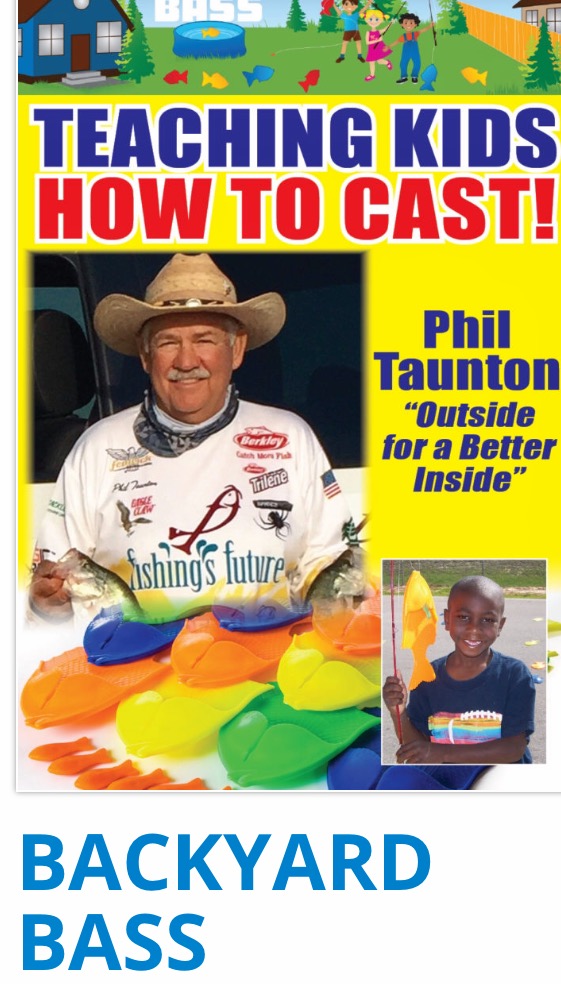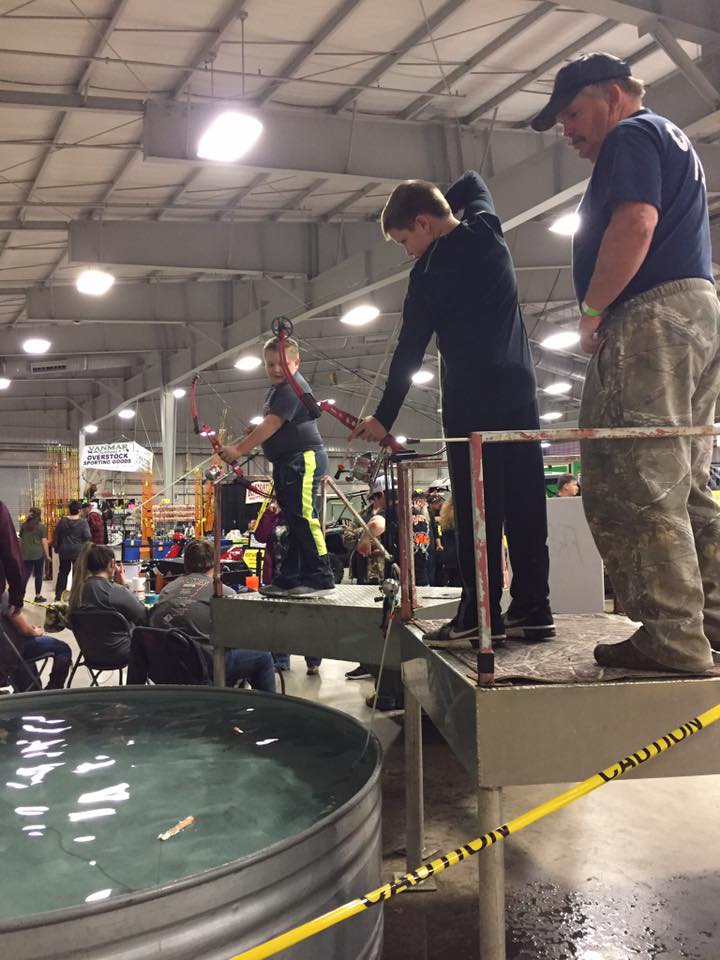 Bring the kids to try their hand at bow fishing with the Youth Bow Fishing Association and meet 6 Time World Champion Bow Fisherman Randy Woodward!

Sports Animal Live Remotes
Big Al Jerkins – Friday 11am – 2pm
Patrick Macek – Saturday 10am – 1pm
Patrick Macek – Sunday 10am – 1pm
Check Out Our Events and Attractions
Click on Event for more information