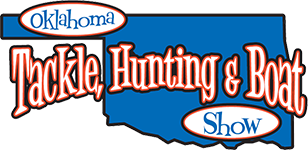 Feb 3rd – 5th, 2017
Oklahoma Fair Grounds
Cox Pavillion Building
On this page you will find all the information you will need to become a vendor/exhibitor of the Oklahoma Tackle Hunting & Boat Show.  We have a downloadable application and floorplan.    Pricing on space is located on the application along with a list of any equipment or electrical needs.  Please be sure to list everything you need on your application and list all shows you wish to be involved in for our application is used for both shows in Oklahoma.
Our Tackle and Hunting Shows are host to a variety of products and services from companies throughout the world.  We take pride in making our shows as diverse as possible when putting our vendors together.  We try to provide a little something for all demographics.  Our attendees know that this is a one stop show for new and discounted products and services from the outdoor industry.  Feel free to contact us regarding any information on the shows you might have.  We look forward to working with you and hearing from you soon.
Welcome Exhibitors to the 2017
Oklahoma Tackle Hunting & Boat Show!!!
Oklahoma Fair Grounds – Cox Pavillion Building
3001 General Perishing Blvd.
Oklahoma City, OK 73112
Feb 3rd – 5th, 2017
Show Times
Friday February 3rd, 12:00pm – 9:00pm
Saturday February 4th, 9:00am – 7:00pm
Sunday February 5th, 10:00am – 5:00pm
MOVE-IN SCHEDULE
 Wednesday, February 1st……Bulk Move In Only 8:00am – 6:00pm – We suggest that if you have a 400 sq ft booth or larger that you move in on Wednesday for drive-in convenience

Thursday, February 2nd……All Move-In 8:00am to 6:00pm
Friday, February 3rd …… No Drive in Allowed – Move in 8:00am – 11:00pm

MOVE OUT

Sunday February 5th, 5:00pm

!!No Move Out – No Packing – Before 5pm on Sunday!!
Must be moved out by Midnight Sunday Feb 5th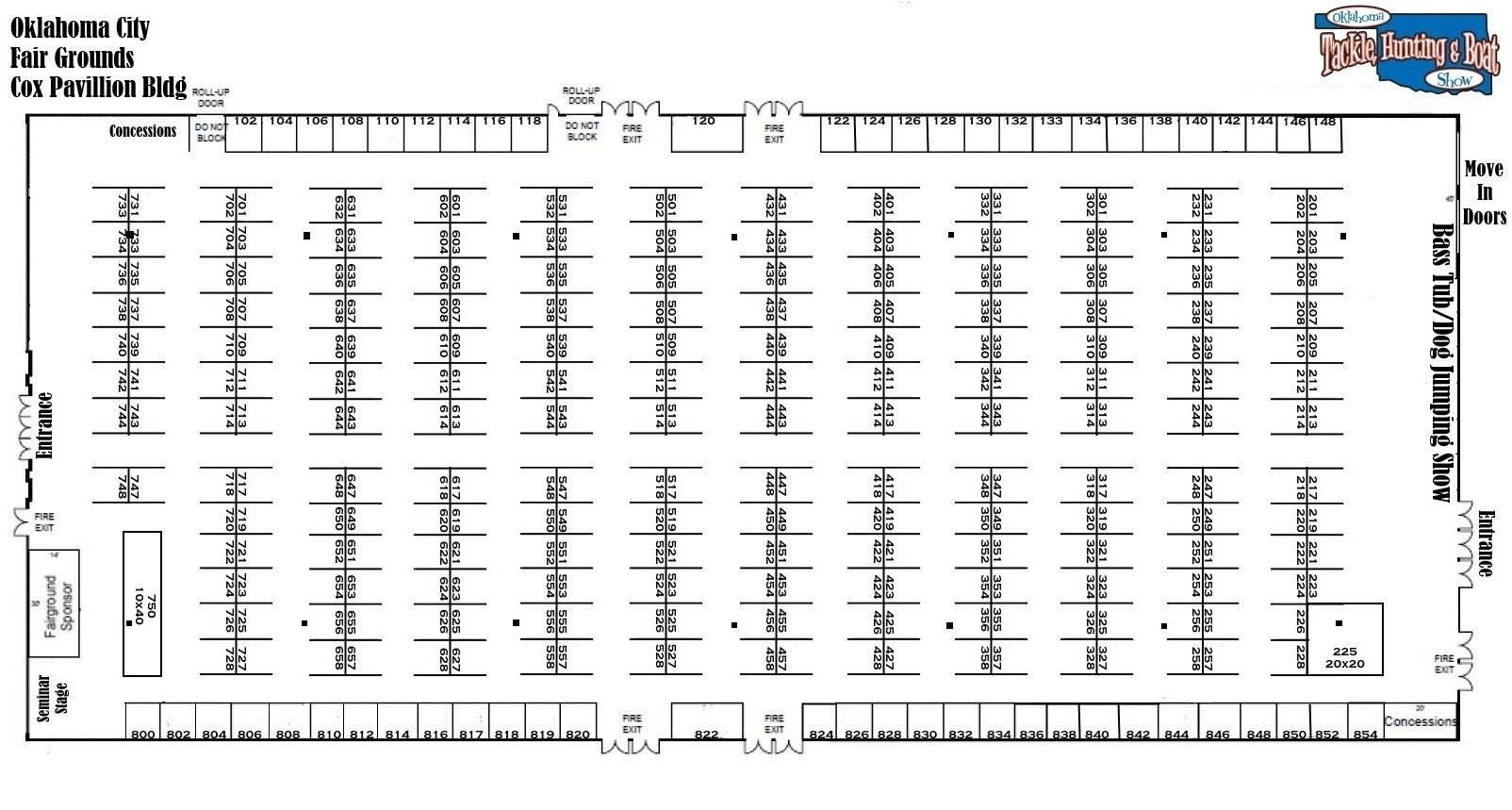 Click Hotel Logos for
Vendor Discount Information