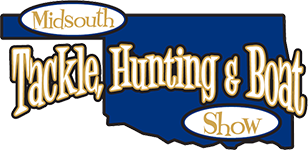 Feb 16th – 18th, 2018
Grove Civic Center
Grove, OK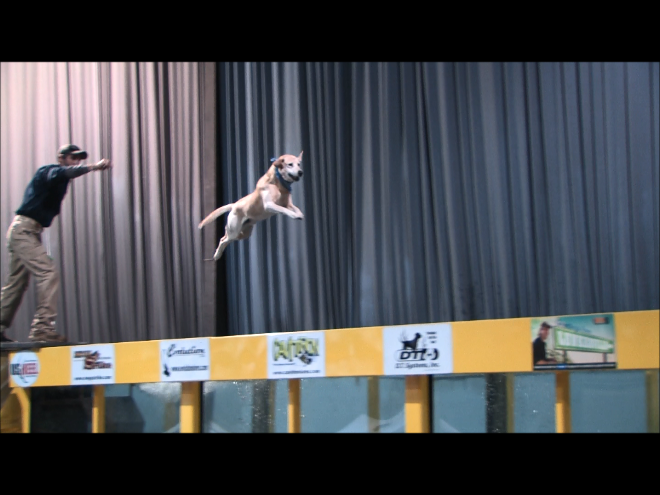 Fetch and Fish Promotions Presents their Famous Dog Jumping Show
Jason Reynolds, his family, and his dogs, which they consider their kids, perform their outstanding Dog Jumping Show for all our attendees multiple times during the weekend of our show.  This is an amazing show the whole family will enjoy.  Be sure to bring the kids for they can get involved in the performance.
Friday: 7:30pm
Saturday: Noon & 6:45pm
Sunday: 3:00pm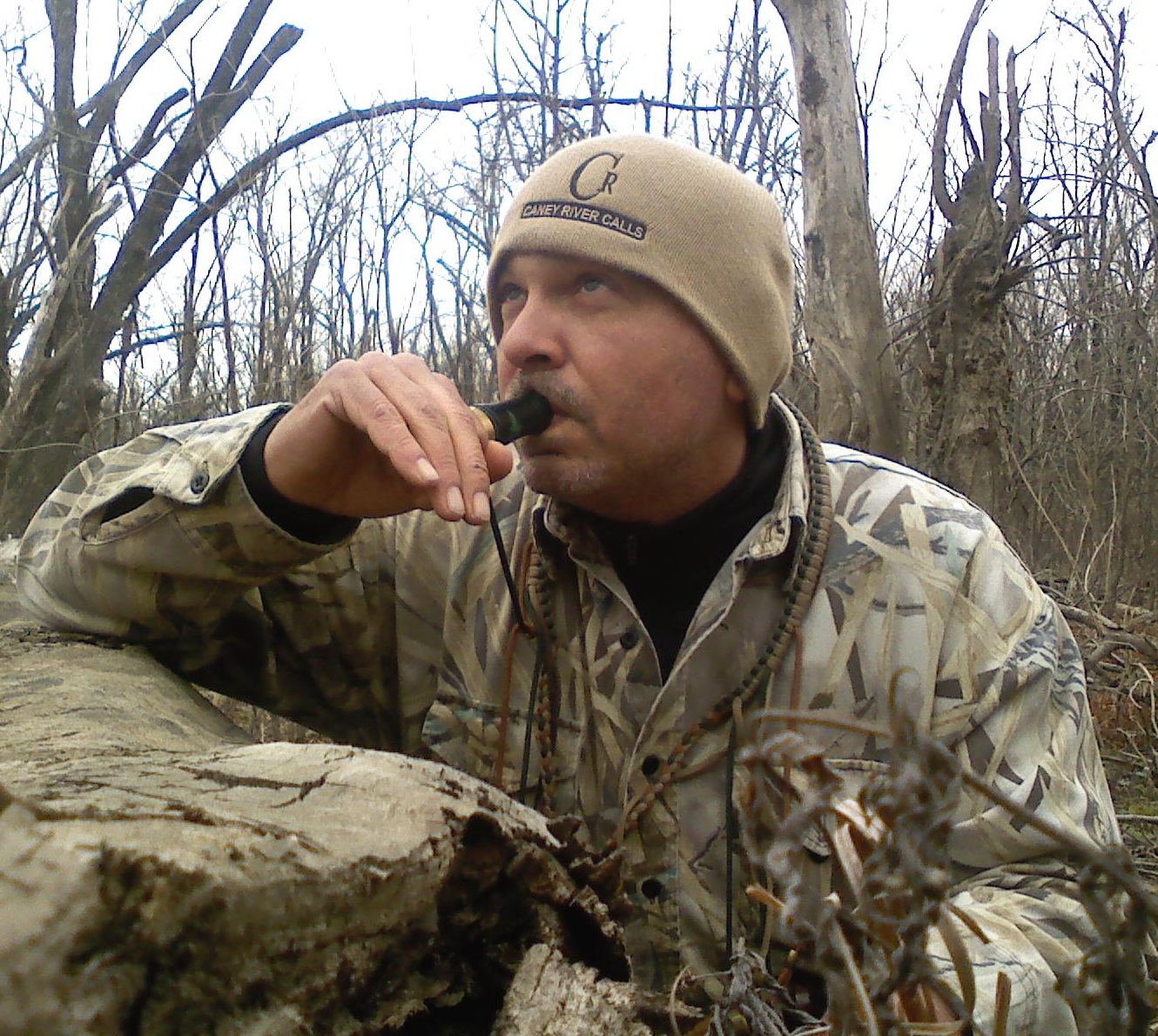 Mid South State Duck Calling Competition:
Starts 11:00 am – Winner Qualifies for a seat at Worlds in Stuttgart, AR
Rules and regulations apply
For more info on the World Duck Calling Competition Click Here
1-Man Meat Competition:
Starts 1:00 pm – $500 guaranteed payout plus entries
2-Man Meat Competition:
Starts 3:00 pm – %500 guaranteed payout plus entries
1 man can only be registered with a maximum of 2 teams.
Entry Fees for Each Competition = $40 per person ($80 per team)
For more competition details please contact:
Mark Gottula – 918-232-1974 – markgottula@yahoo.com
Jamie Keith – 918-693-2785 – jkeithx4@yahoo.com
Joe Martin's Texas Rattle Snake Show
Joe Martin has been chasing and handling snakes since he was a kid.  He developed a passion for working with these creatures and has been lucky enough to survive and continue his career as a professional rattle snake handler.  Watch him let the rattle snakes strike a balloon out of his mouth and do things that might make your skin crawl.  Come see him at the expo when he performs his Texas Rattle Snake Show!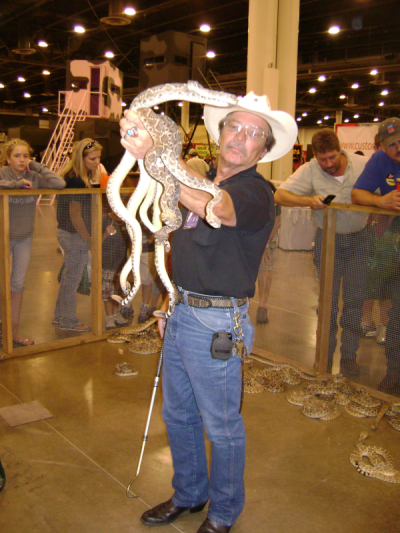 Thursday Kids Red Balloon Giveaway
Thursday night beginning at 5:00pm is Kids Giveaway Night. The first 500 kids the come opening night 5:00pm sharp will get an awesome variety of hunting and fishing products from sponsoring companies. !!Look for the Red Balloons throughout the show. !!Look for the Red Balloons!!
Sponsors: Gene Larew, Montgomery Productions, Gooserbat Game Calls, Corps of Engineers/GRDA, A&M Baits, Pour House Custom Baits.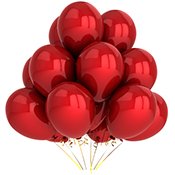 Kids Fishing Pond!
Bring the kids out to catch a fish at the Kid Fishing Trout Pond. Where every kid is guaranteed to catch a fish!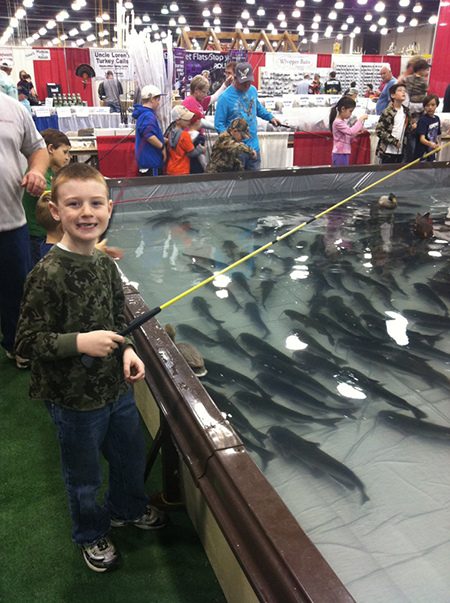 Fishing & Hunting Pros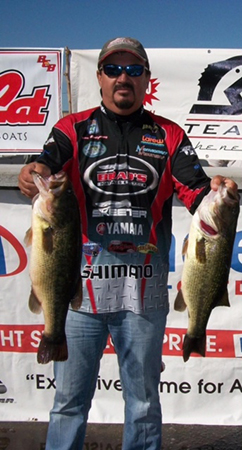 Seminars by Pros – Seminars this year will be held on the seminar stage that will make your fishing and hunting education an awesome experience.Please check schedule page often for schedule is subject to change by management. A big thanks goes out to all the Pros involved with us this year. We will continue to provide a level of commitment to our attendees by providing education on fishing and hunting through our seminars.
Product Showcases off Bass Tub – Our bass tub demos will be done a little different this year for we will have 10 MINUTE product showcases now.  Every speaker will get up for around 10 minutes to show you how their products work and give you a live demo of how it moves in the water to attract big fish.  Most never get to see how a product actually works before buying it and now that time has come.  Hope everyone enjoys this new feature.

5th Annual Grand Lake Calling Contest
Date of Contest: Feb.18th- 19th
Registration:Friday Feb.17th 6PM-7:30PM
Location: Grove Civic Center/ Mid South Tackle Hunting and Boat Show. Grove, OK
Entry Fee: $100 for 1-3 Man teams, kids 12 & under hunt free with a paid team. Payout 100% , Sidepot Biggest/Smallest Coyotes & Biggest Bobcat 100% payout.
Hunting Boundaries: Kansas, Arkansas, Oklahoma & Missouri.
Mouth and E-calls Contest only!
DOOR PRIZES & GUN RAFFLE AT WEIGH IN!!!
THANK YOU TO ALL OF OUR SPONSORS.
For more info. Call Dustin at 918-530-2733
Friday's Firearm Frenzy Gun Giveaway
Sponsored by Delta Waterfowl
Each Adult admission gets one free entry into the giveaway. Starting at 6pm sharp, we will give the first gun away.  We will continue to give guns away every 30 minutes until 9pm, when we will give the best two guns away for the grand finale.  More entries may be purchased at the Delta Waterfowl booth.  All Extra entry proceeds purchased will go to benefit the Delta Waterfowl this year.  Come out and support their organization.
Music Stage
Bluegrass & Country music live on our music stage through the show
Artists Announcements Coming Soon!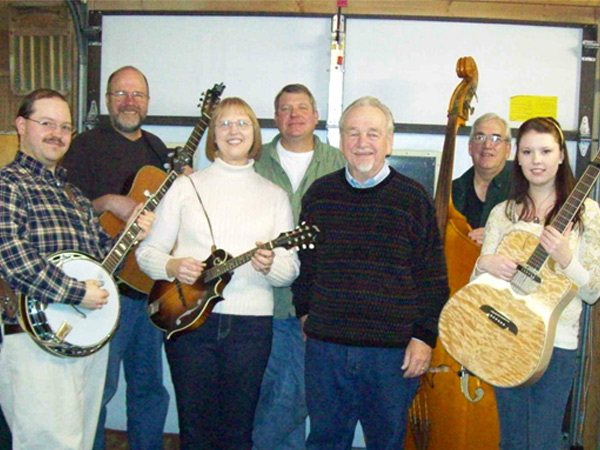 The Sportman's Chaplin
By His Grace Gun Dogs Dog Training Seminars with Nathan Bolton.  Nathan will performing his Dog Training Show at the Bass Tub this year. If your looking for everything dog training from basic obedience to field training, you won't want to miss his seminars.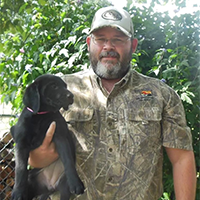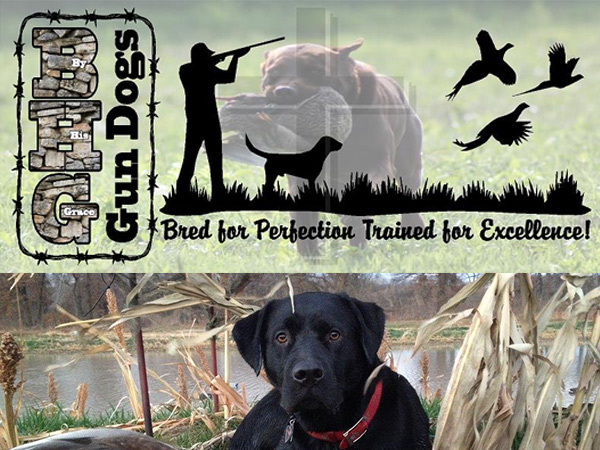 Tightline Lures will be doing scheduled giveaways for their new UV Whisker Bait created by Greg Dorris.  They will be giving away baits inside their booth at the show.  Stop by for free baits on Friday 6pm, Saturday & Sunday at Noon.  Each giveaway is first come first serve.  Also, see seminar schedule for Greg Dorris to talk about his UV Whisker Bait.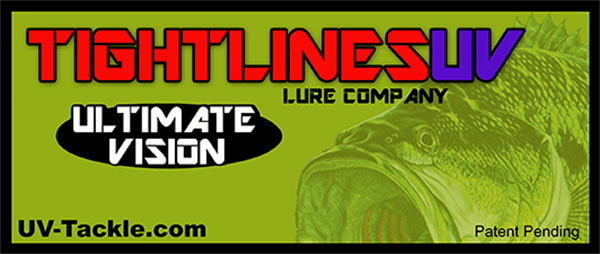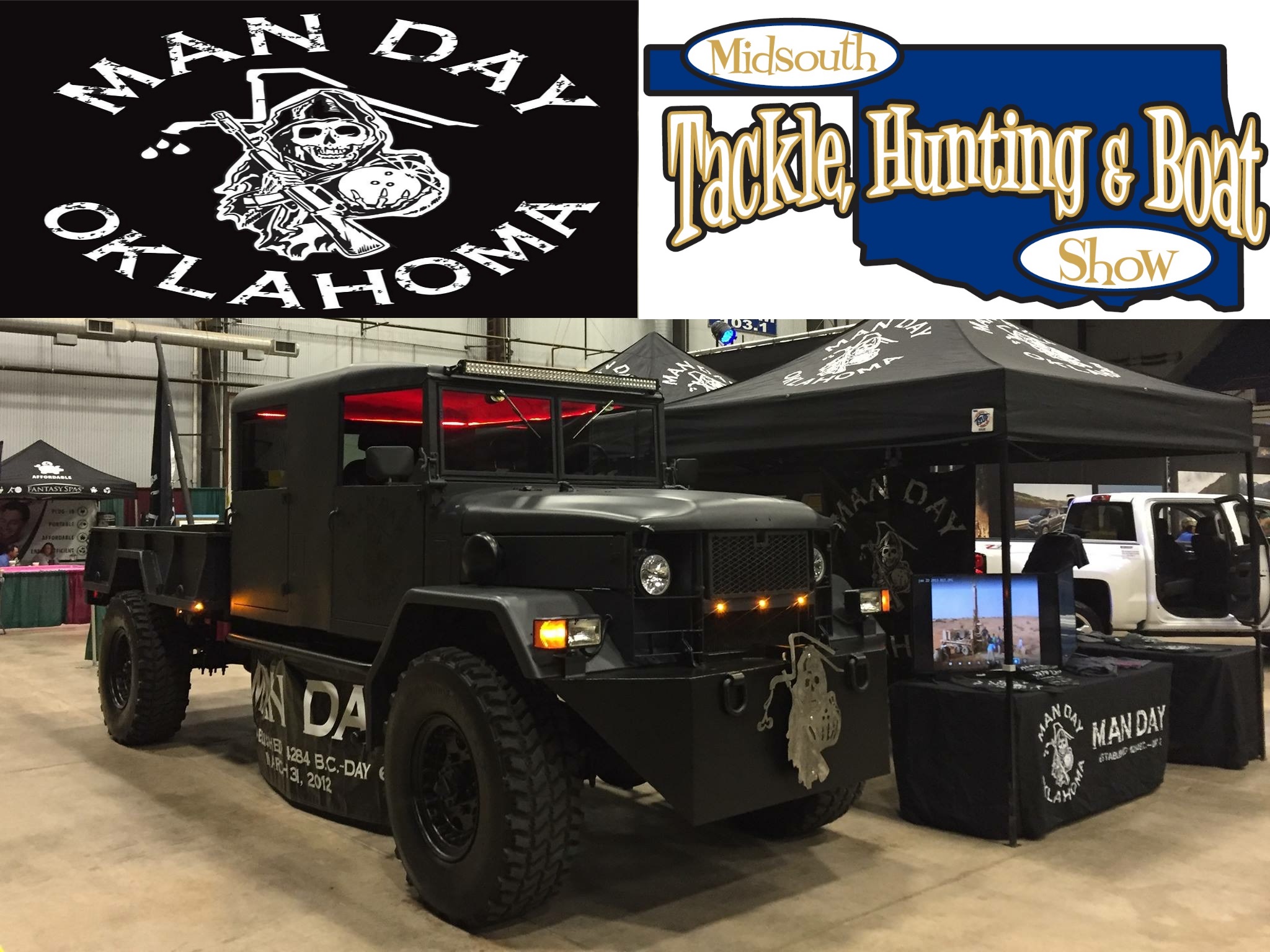 Man Day Oklahoma Booth
Come and see the guys with Man Day Oklahoma event.  They are a veterans non profit that hosts an event in Enid Oklahoma March 25th, 2017.  Come speak with Chris and his Man Day crew to get the full scope on this awesome event. More info can be found at http://www.mandayoklahoma.com/
Antique Lures Dealers
Buy, Sell & Trade from some of the best collectors in the United States. Bring your antique lures & reels for free appraisal.