ABOUT MONTGOMERY PRODUCTIONS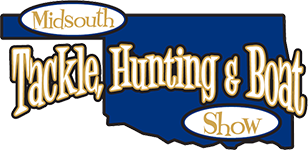 Montgomery Productions is a trade show/event management company geared towards the outdoor industry.  We are a one stop shop for design, preparation, sales, production, and evaluation of fishing, hunting, and outdoor related trade shows and expos.  Our company has over 40 years of combined experience and has attracted more than 400,000 attendees to our wide range of events.
We do this through our extensive marketing, advertising, and promotions of each one of our shows.  Our events provide entertainment, product sales, company awareness, and education on the latest products and techniques by today's leading companies in the outdoor industry.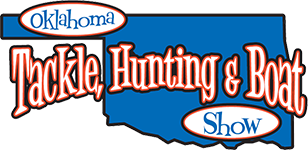 We take pride in using %100 of our clients booth space dollars towards the booking and productions of each event to ensure the highest levels of attendance.  We utilize many forms of advertising to through radio, television, internet ads, newspaper, magazine, posters, brochures, & indoor billboards in order to promote the upcoming entertainment at our events.
Our dedicated staff works year round towards producing the highest quality events for our clients and attendees by traveling to similar events throughout the United States to host the top companies in the outdoor industry.  We are always looking for new ideas and unique ways to improve our shows for our vendors as well as our attendees.  In doing this, our events attract all demographics whether you're the serious outdoorsman, women, or children through our entertainment and products.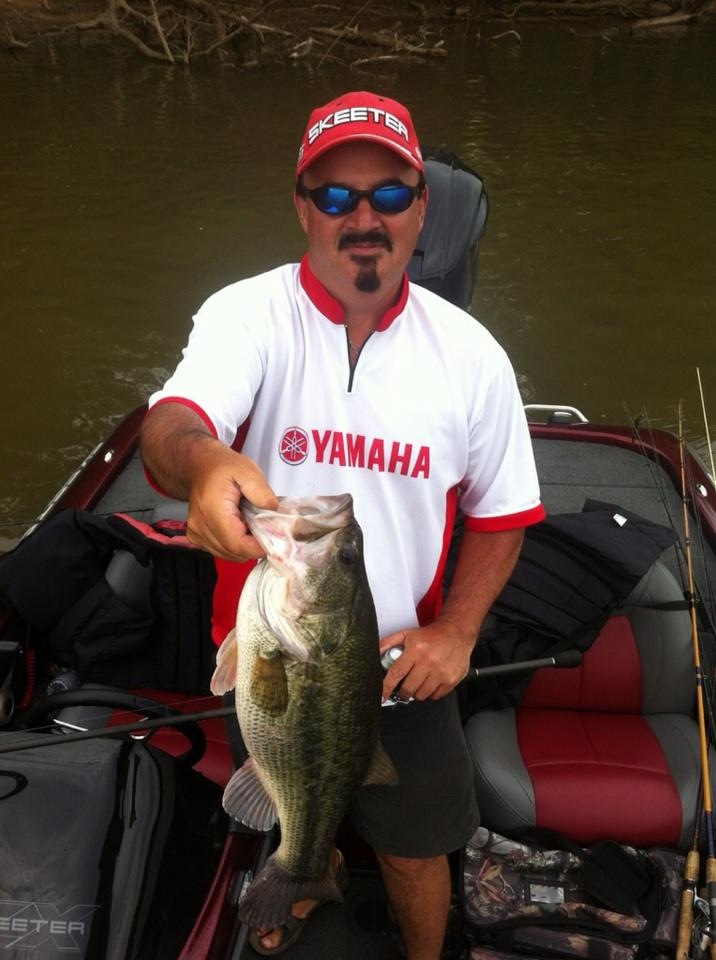 Vance Montgomery
Show Director/World Champion Taxidermist/Professional Fisherman
Vance Montgomery has been practicing taxidermy for over 25 years. He entered into the art because of his passion for the outdoors. Since he can remember, he has had a passion for fishing and hunting. Sometimes it was just to bring food home for the family.
He has an extensive background in taxidermy that has won him many awards to help express his level of expertise. Vance has been fishing tournaments semi-professionally since 1998 when he acquired his first sponsor with Tracker Marine/Nitro Boats. He is currently one Skeeter's pro staff with other sponsors such as Yamaha, Gene Larew, Bumper Stumper Lures, Elk River Jigs, G-Blanks Rods, YamaLube, & Shamano. His extensive history and knowledge in the fishing industry allowed him to spark the interested of the late Hughe Wursig, who then partnered with Vance to start a fishing and hunting event in Claremore in 1998. He has since helped that show move its original productions to Tulsa, OK 2010. Since 2010, Vance has helped Montgomery Productions expand his production into Oklahoma City, OK, Fort Smith, AR, and Mesquite, TX.
Vance is currently one of the directors for all 4 Tackle and Hunting Shows that Montgomery Productions owns and produces. He is a vital part of the show's success through the relationships he has developed over the course of his 15 years of experience in the tackle and hunting show production. If your looking to book a booth or get involved with any of Montgomery Productions' Tackle and Hunting Shows, Vance is the man to call!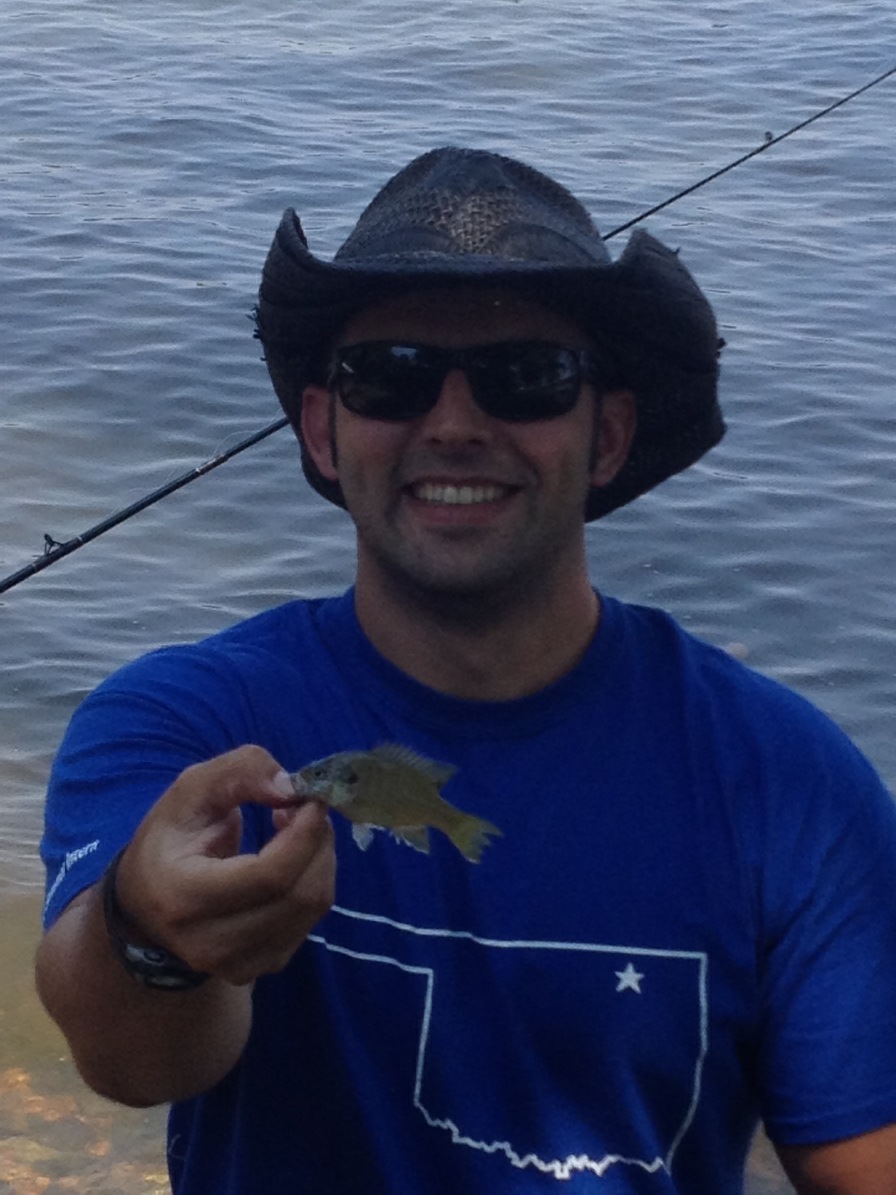 Marcus Montgomery
Show Director/Marketing & Advertising Director
Marcus's family background has had him in the outdoors at a very young age.His favorite form of hunting is upland bird and waterfowl where he and his father have made it out for the seasons every year. Marcus spends a lot of his time at the local Grand Lake taking in the fresh air and doing some dock fishing for anything he can pull out of the water. He has spent the past 6 years apprenticing taxidermy from his father, Vance Montgomery. Since the age of 13, Marcus has been doing manual labor as an event staff worker for the Tackle and Hunting Show Vance was producing. He put in his dues and moved up to a management role in 2010.
Marcus received his bachelors of science degree in business marketing from Oklahoma State University. He is a creative and innovative thinker when it comes to getting the job done. He has helped in the expansion of the tackle and hunting shows into the 4 events Montgomery Productions currently produces. Marcus handles all of the marketing and advertising through internet, print, tv, and radio.He takes care of the day to day website operations and management.He loves to have a strong relationship with his clients and friends and is always open for a chat about business or the outdoors.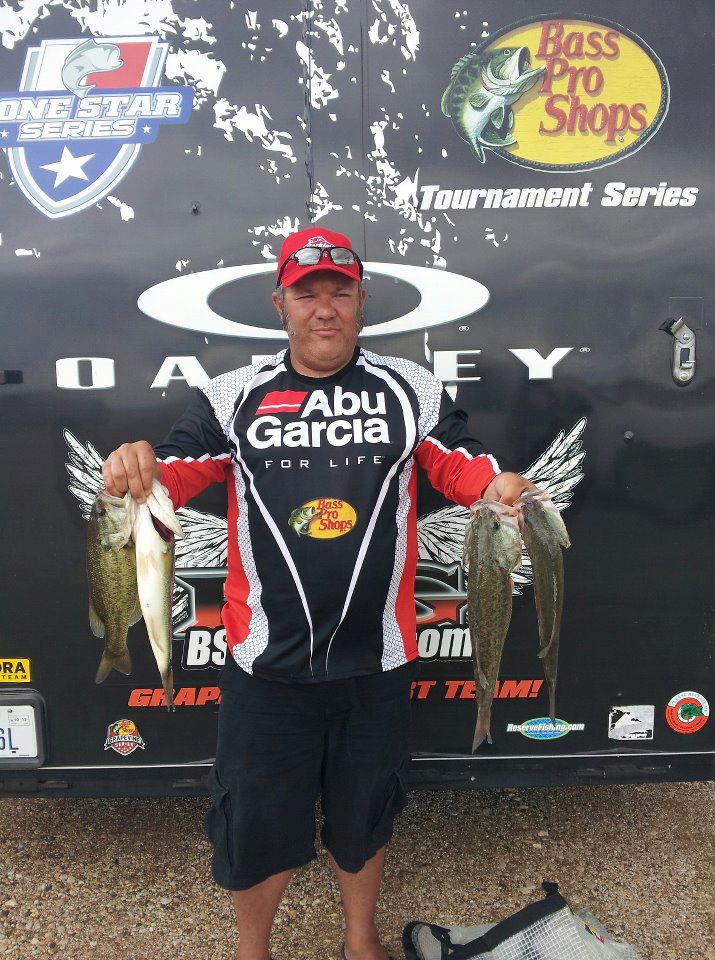 Rick Dusek
Business Development/Technical Specialist/Professional Fisherman
Rick met his first love at the age of three, when his father took him out onto the water for the first time. Rick was born in Richardson, Texas and moved to Lake Fork as a teenager, graduating from Quitman High School in 1995. Living on the water, blessed Rick with the ability of fishing every morning before school. This gift led him to compete in tournaments at both local and national levels. In the early 2000's Rick started fishing with a small competition club, Plano Bass Anglers, where he performed as the Treasurer for a number of years. Rick's talent became quite apparent as he began winning tournaments, and was awarded, Heavy Stringer of the Year 2002.
In 2005 Rick joined the Wal-Mart FLW-BFL Cowboy Division Tour, where he was in the top five point's race, won many individual events, and competed in regionals for the next three years. 2008 presented a new opportunity within the fishing industry; he put pro-fishing aside and bought a tackle company. The "Bargintacklebox.com" was founded and throughout the season he attended weekly fishing shows and demonstrations all over the country. His 13 year old daughter Kaitlyn is a part of the National Junior Honor Society, and his 21 year old son, Kyle are a big part of his life.
Rick has been helping with the Tackle and Hunting Shows since 2012 and has aided in the Texas Tackle and Hunting Show to happen in a lot bigger way than originally intended. He has used his relationships to grow our show into a whole other building through several new companies involvement. He has been a great addition to our staff and look forward to his continued involvement for many years to come.