Montgomery Productions – A Premier Trade Show Management Company
Fill Out and Sign Contract and Terms/Conditions to Book a Booth for Oklahoma City Show
We would like to thank you for visiting Montgomery Productions website. Our website is here to inform you about the events that Montgomery Productions produces and our abilities to aid you in the production of your events. We currently own, produce, and direct four trade shows that are in the outdoor industry. We are always looking to expand our business through new events and to produce current events through consulting with design, sales, marketing, and operations.
Please take a moment to look around our website and let us know if there is anyway in which we can be of assistance to you or your company. Our Tackle, Hunting and Boat Shows are very similar in design and detail. We have perfected the production over the course of the last 20 years to bring a high level of attendance of outdoorsman to events.
We have been fortunate enough to take that show to 3 other cities in the central United States to meet the demand for the fishing and hunting and outdoor market.  We help our clients sell their products/services and promote their brand awareness to the outdoor community. Please contact us today to ask about how we can help your trade show business be successful through our consulting program.
Sales
Increase your annual sales, revenue, and customer base through our high levels of show attendance to over 20,000 people per show
Brand
Let our expos help spread your brand awareness and market your company to the demographic of outdoorsmen your looking for
Face-To-Face
Our Expos are the best and maybe only opportunity to get face to face marketing with you potential new clients and customers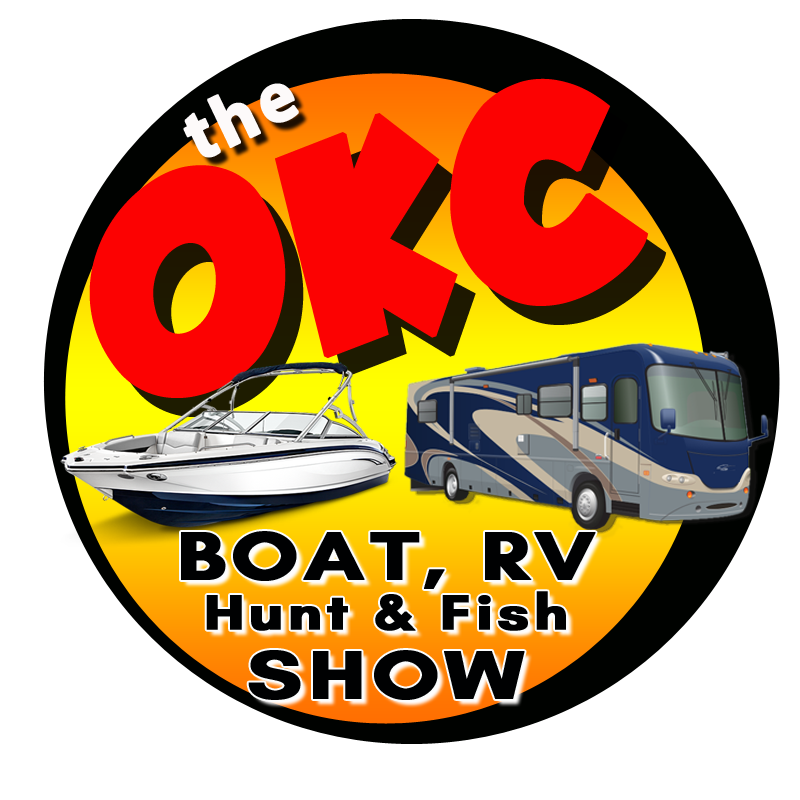 Jan 10th – 12th, 2020
Oklahoma Fair Grounds
Cox Pavilion Building,
Centennial Building,
Bennett Event Center
Welcome to the Oklahoma Boat, RV, & Tackle Show! This show will be in 3 building making it the largest event of its kind in Oklahoma City! This show is host to a variety of boats, RVs, tackle dealers, outdoor entertainment, hunting products, and good family fun that everyone can enjoy. In 2011, Montgomery Productions brought their tackle and hunting expo to Oklahoma City to revitalize the grand tackle show that was once held on the same grounds. Over the past 9 years, the Abernathy Agency have produced the OKC Boat and RV Show in Oklahoma City being the top dealer event in central Oklahoma. In 2018, Montgomery Productions and the Abernathy Agency have combined shows to bring you the OKC Boat, RV, & Tackle Show. By combining Montgomery Productions top tackle and hunting event in Oklahoma and Abernathy's top dealer event, the combined forces will bring the best vendors and products to one event January 11th – 13th, 2019 in the Bennett Event Center, the Cox Pavilion Building, and the Centennial Building.
We are proud to bring our excited attendees an even better event for 2020. Our expo will showcase boats, RVs, fishing tackle dealers, ATVs, watercraft, jet skis, hunting gear & apparel, guides and outfitters, seminars by the pros, motorcycles, kayaks, resorts, and much more. Come get some of the best deals of the year at this show. We have activities and attractions for all ages like the kids fishing pond, fetch & fish dog jumping show, bow fishing, archery, etc.
We cater to all demographics in order to provide something for everyone to have fun at our event.
The Mid South Tackle Hunting and Boat Show is Oklahoma's premier sportsman's expo.  This show is over 18 years old and has been providing the central United States with tons of great businesses in the outdoor industry from fishing tackle, boats, guides, outfitters, gear, guns, knives, and much more.
We are known for having the best deals that you won't find in any retail store and specialized products and services from companies around the US.  This expo is an event for all ages with things for kids like our kids fishing pond and even some things for the ladies.  We provide top quality entertainment for our attendees through our dog jumping show, archery contests, seminars, bass tub demos, rattle snake show, and outdoor education.  This is an event you won't want to miss if you live in the state of Oklahoma.
Tulsa Tents And More is Oklahoma's full service party tent rentals company. We specialize in party rentals, tent rentals, table and chair rentals, linen rentals, dance floor and stage rentals for the greater OKC area and beyond! Let us handle everything for your next event! Learn more